Beginners often asked which carnivorous plants are the easiest to grow and care for. In general, most carnivorous plants are not difficult to grow if you could simply follow a few rules.
Wet At All Time
Carnivorous plants are by nature grows in habitat bogs that are nutrient-poor. As such, these plants live in a constantly wet and damp conditions. It is crucial that you duplicate your growing container to be as close as possible to their natural habitat in order to grow healthy carnivorous plants. The easiest way to achieve this is to set the tray and ensure that there are water in it at all times. When adding water to the tray, water from below instead of watering from the top. This is to avoid washing the sticky muscilage of butterworts and sundews away, as well as to cause a false alarm for the flytraps to close.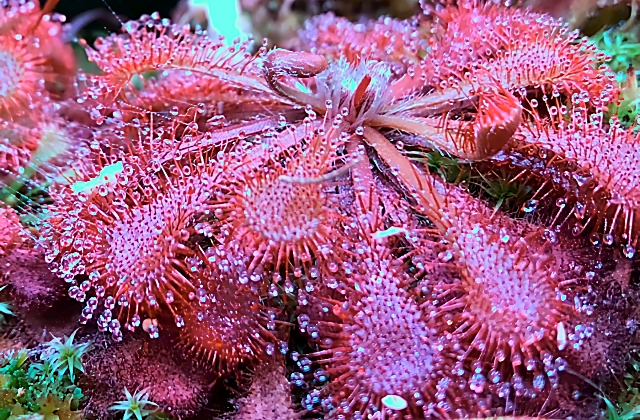 Only Use Mineral-Free Water
Always use water that are mineral-free, such as distilled water or rainwater. Whenever it rains, collect a bucket of it. If you can't get rainwater, you can also use distilled water which can be purchased from a grocery store. However, never use bottle drinking water as they contain minerals. Carnivorous plants grow in soils that are nutrient-poor. So minerals from water could kill them.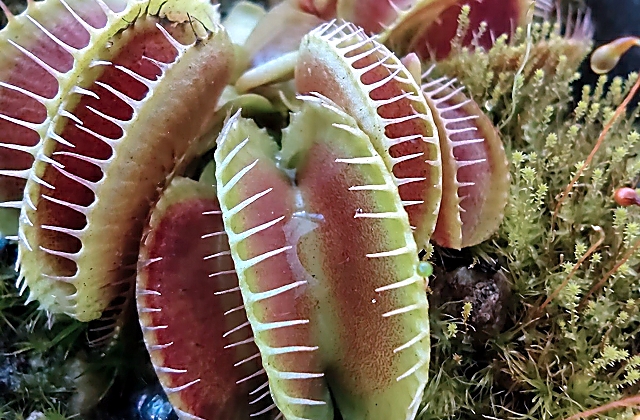 Mineral-Free Soil
Carnivorous plants grow well in nutrient-poor soils that are made up of peat and sand. You can duplicate this setup with a soil mixture of horticultural sand and sphagnum peat moss. Ensure that the peat is label for sphagnum moss and not something else as others will not work that well. Wash the sand clean before using. Horticultural sand or play box sand work well for carnivorous plants.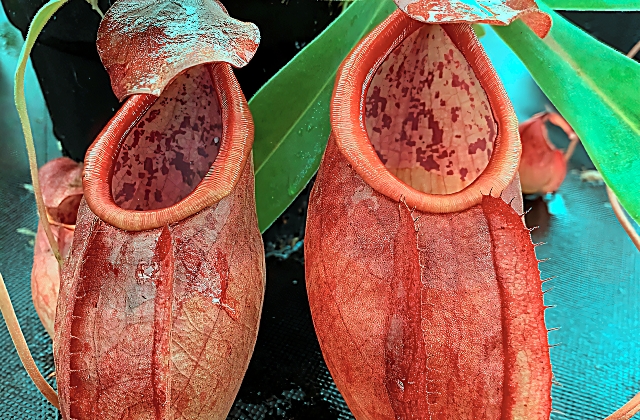 Provide Lots Of Sunlight
Carnivorous plants love sunny condition to grow healthily. However, there are many which will also grow well in partial sun. In nature, the habitats of carnivorous plants are open and sunny. Carnivorous plants can be planted outdoor or indoor as long as the spot is bright like a sunny windowsill. Alternatively, you can also provide them with artificial light for 12-14 hours a day. Use those fluorescent tubes lighting specifically for plant growth.
Provide Humidity
In the swamps or bogs, these places are naturally humid. As such the same environment needs to be duplicated to grow healthy carnivorous plants. You can achieve this easily by always keeping the tray wet. Using humidifier is also a great way to increase the needed humidity.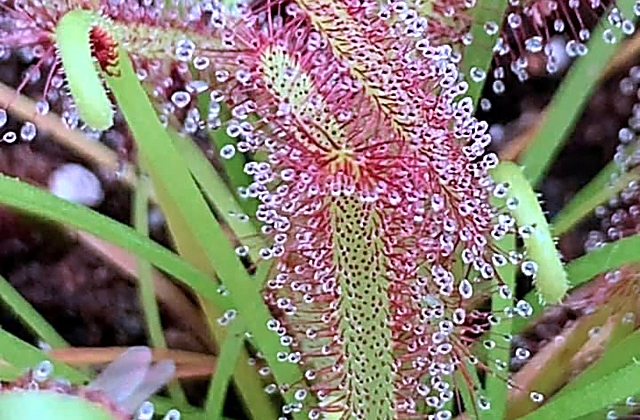 Temperature
Most of the carnivorous plants can grow well in a normal room temperature. However, avoid those species that require very cold or warm temperatures. In general, carnivorous plants are tolerant of varied temperatures without any harmful results but try to keep them in temperature which is within their optimum range.
Fertilizing And Feeding
Never fertilize or feed your carnivorous plants as they are able to catch enough preys on their own. Most of the carnivorous plants can grow and flourish with just 1 or 2 insects a month. Grow the plants in a natural environment that allows they to have natural access to catch their preys.