How to Grow Plants in a Small Space
Apartment gardening or balcony gardening are most suitable for urban gardeners where limited spaces are available. Even with a tiny apartment, one can still enjoy and have a garden as simple as growing succulents or even a vegetable garden. Apartment gardening is gaining popularity and for a great reason. As a beginner starting to grow in an apartment, start to grow with just a few containers. Ensure that you take into consideration on the weight of your containers and the positions you are going to place them.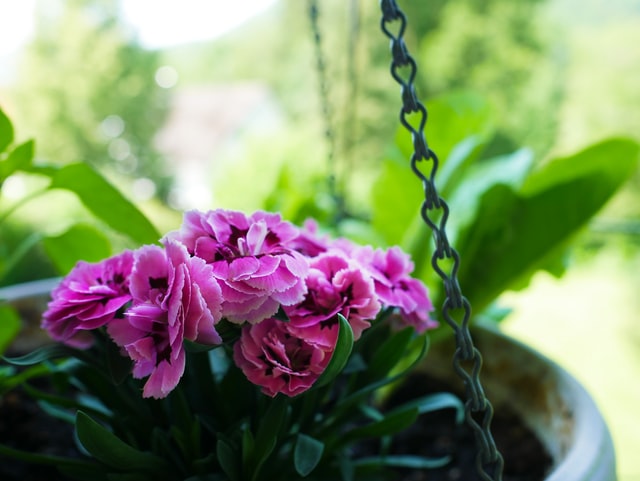 Although some plants are more forgiving and hardy to beginner gardeners, all plants will still have their specific growing needs. Below are a list of tips and ideas for beginners to start your fulfilling journey into apartment gardening.
1. If not confident, start small
You can always get your feet wet by starting with simple apartment gardening with succulents which is easy to care. They make fantastic first plants and are practically maintenance-free for beginners. They come in different varieties like, echeveria, panda plant, aloe vera, jade and zebra plant.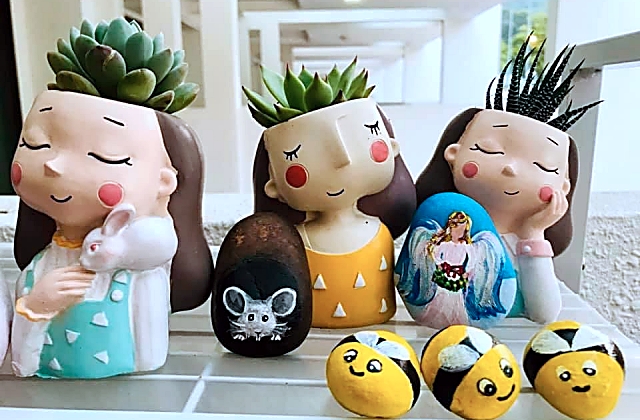 2. Your schedule and time factors
Depending on the amount of time you could allocate for your apartment garden, you should choose the type of plants carefully. If you do not have a lot of time to manage your garden, then choose low maintenance type of plants which will be suitable for your busy schedule. However, for those who have lots of time like homemakers, then you can have the option of choosing high maintenance plants which are more challenging and highly rewarding.
3. The layout of your apartment or balcony
Depending on which side your windows or balcony is facing, the amount of light available for your plants depend on them. If you have growing spaces that receive full sunlight throughout the day, then you will have a better choices of plants to grow. However, if lights are limited in your space, then choose varieties of plants that could thrive with minimal light.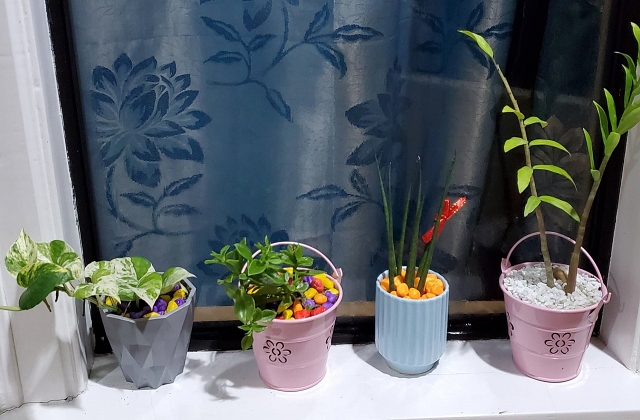 4. Lack of windows in the apartment
If you dwell in an apartment that has minimal windows, you can still have and enjoy an apartment garden. Just choose the plants that do not require lots of lights like fittonias, money plants, weeping figs and peace lilies which can do well with just a low light. Alternatively, you can also use grow light to supplements the lighting required.
5. Apartment with ample lighting
If you are the fortunate ones that own apartment with windows that have full ample direct sunlight, then you are able to grow a wider varieties of plants that require more lights, like tropical flowers, succulents and cacti. Most flowering and fruiting plants need at lease six to eight hours of sunshine.
6. Design a vertical garden
Think vertical if you are living in studios or small apartments. Vertical planters allow you more spaces to grow your lovely plants as they take up less spaces since most will be attached to the walls. Grow tall potted plants will also free up the limited spaces.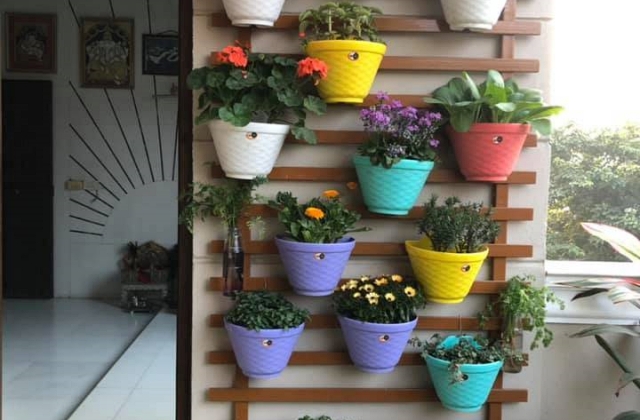 7. Planting on the window ledges
When you grow plants on the ledges of your windows, ensure that you choose plants that will grow well in full sunlight. You can use the long rectangular planters or tiny pots. However, remember to turn your plants regularly to allow them to grow evenly. Otherwise they will grow on one side towards the sunlight.
8. Plant with the correct soil
All plants need nutrients, air and water, which are derived from their soil. When planting in apartments, pots and containers are usually used. As such, using ordinary garden soil is not recommended as they tend to compact, thus disrupting the flow of water and limiting air. What is needed is actually a well-draining potting mix which is fluffy and light. They promote healthy roots with efficient circulating of air and water. Besides, they are mostly sterile and that would avoid diseases being brought into your home.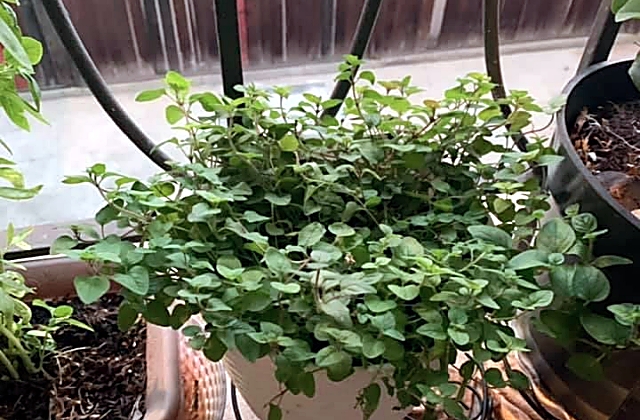 9. Watering plants in container
Compared to plants that are grown in the ground, container plants will generally require more water. So ensure that your garden is close to a water source as carrying watering cans can be tedious when there are many plants to be watered. Alternatively, use a hose to water and can be coiled away when not needed.
10. Weight of your container garden
Containers full with soil can be heavy especially after the plants have been watered. As such, ensure that the spot you are placing the containers can support the weight. If using window boxes, make sure they are secured properly to the windowsill. Check with your building board or landlord if you are gardening on a rooftop or balcony as there might be weight restrictions.